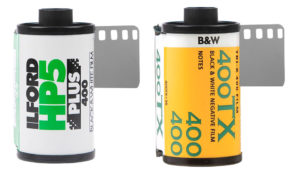 Kodak Tri-X 400
OR
Ilford HP5 400
Which 35mm film do you prefer?
Both Tri-X and HP5 have incredible exposure latitude, allowing them to retain their highlights up to 3 stops of overexposure. When metering, it's best to err towards overexposure as opposed to underexposure, giving pleasant tones, beautiful whites and blacks without over empathizing the grain. All comparisons were shot at box speed with the same settings and lighting.
---
Kodak Tri-X 400 is known for its classic grain structure, great contrast with deep blacks and pure whites, while Ilford HP5 PLUS 400 has less contrast with a subtle grain and very pleasant tones.
Click to enlarge photos
---
Leica vs. Canonet
A side by side comparison and photo examples between the Leica M.P. and Canonet QL17 GIII with the Kodak Tri-X 400 and Ilford HP5 400 film
See Leica vs. Canonet Post
---
See our other post on comparing 12o format films
Kodak Tri-X vs. Ilford HP5 120/Medium format films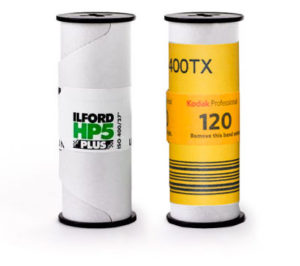 ---
Some Notable Comments from our Instagram Post @thedarkroomlab